Lightning clownfish fry
It is a big day for all clownfish lovers and especially those who hope to keep a lightning clownfish sometimes in the future. Not too long ago we reported on what ultimately turned out to be a failed spawning of the Lightning clownfish. Well a few days ago the pair spawned again and this time they didn't eat their eggs. A few hours ago the first eggs hatched and the remaining ones where moved to a dedicated Black Round Tub for artificial hatching.  There are still some challenges before we get to see lightning clownfish fry and there is no guarantee that the pair will produce Lightning clownfish fry but with a little bit of luck we will see lightning patterned fry before we know it that can be passed on to other breeders that can help this wonderful type of PNG clownfish spread in the hobby.
Go to lightning-maroon-clownfish.com/ for the latest news about the fry and the breeding efforts. You can see the hatching announcement here.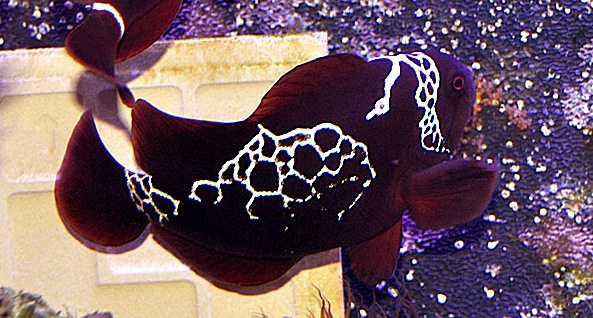 ---