Rating Overview: 4.5 out of 5

Details of my ratings along with the manufacture's specifications are contained below.
Manufacture Specifications
The below is taken directly from the distributor's website for this skimmer:
http://www.aqua-digital.com/skimz/
SKIMZ specializes in designing and building the most advanced marine equipments for professionals and hobbyists. Their are committed to bringing you the widest range of excellent equipments at an affordable price for your marine and reef aquariums.
SKIMZ Singapore LLP begun in early 2000, focusing the initial years in aggressive product research and development, with the aim of bringing the best possible marine equipment to professionals and hobbyists. Today, Skimz carry the widest range of outstanding equipment to suit your needs. They even customized a whole range of equipment for aquaculture farms and the marine industry.
SKIMZ uses the best material and latest technology in the manufacturing of their equipment. The result: To bring to you equipment of the finest quality! All SKIMZ protein skimmers undergo the prestigious TÜV Rheinland testing, a testimony of quality products meeting the highest technical requirements. SKIMZ strives for continual improvements to our products. Lots of useful information are available on the Skimz website.

Technical Data:
Technical Data:
two SICCE PSK1200 needle wheel pumps (110V/60Hz) 0.938A/52W
Air intake: 1680 l/h
Dimension:
L 11.46″ x W 11.46″ x H 22″
Cone base diameter (mm): 9.84
Volumn rating
500 gallons
This skimmer is made from taking a Skimz SK251 skimmer (link below) and replacing the original pumps with Sicci PSK1200 pumps.
http://www.skimz.sg/products/protein_skimmers/kone_subpage/sk251.html
The below is my own assessment using a CSC 450 in sump skimmer
Price Point (4 out of 5):
While this skimmer is still reasonably priced for a skimmer of this size, it is a little bit lower priced than other skimmers that perform just as well or at least close to the CSC 450 skimmer.  You can typically find these skimmers brand new ranging anywhere between $650.00 and $800.00 throughout Canada and the USA. 
Ease of Use and Set-up (4 out of 5)
This is not exactly "plug-n-play", but it is not that hard to set-up and use.  The instructions are clear and this skimmer should take you less than 5 minutes to assemble even if you have never assembled a skimmer before. There are a few pictures showing some of the steps involved in stepping up and maintaining this skimmer at the end of this review.
Overall Size (5 out of 5)
This is one of the qualities that I really like about the CSC 450 skimmer.  It has a very small foot print as well as being shorter than most other skimmers with similar capacities.
Noise Level (5 out of 5)
This is another good aspect of the CSC 450 skimmer.  It makes very little noise when running and I would even say it would be the quietest of the skimmers with this type of capacity, but that is only my opinion.
Ease of on-going Maintenance (4 out of 5)
The one thing that I both like and dislike at the same time is how the CSC 450 skimmer is designed to be taken apart.  I do really like how easy it is for everything to come apart and be cleaned very well, but I do not like the amount of screws that are needed to remove in order to take it apart.  I find the large size of the cup to be of great benefit to this skimmer. I have it set for a thinner skimate and I have to empty the cup every 2 to 3 days. 
Effectiveness of Operation (5 out of 5)
The CSC 450 comes with two  Sicci PSK1200  needle wheel pumps which very efficient and top rated skimmer pumps. They can produce a very fine and thick layer of bubbles once the air intake is adjusted correctly. This skimmer is a  6 out of 5 in my books.  The only draw-back to this skimmer that I have come across so far is the length of time it took to break in.  My skimmer took about 2 weeks to break in and another 2 weeks for me to find the best depth of water for this skimmer to sit in. It can be a very touchy skimmer to set-up, but when it`s broken in and you have it set for your tank, it will perform amazingly well.
I found the best place to start this process is to have the skimmer in 7 inches of water with the gate valve 80% open and both air valves 100% open.  After a week of running, adjust the gate valve slowly closing it until you get a good amount of skimate in the cup.  If you want a thicker skimate, raise the skimmer slightly so it is sitting in less water.  This skimmer safely run in as little as 6 inches of water, and will produce a very thick skimate in lower levels like that.
Likeliness of Recommending this Skimmer to Others (4 out of 5)
This would be one of the true ways to really assess how well this skimmer preformed for anyone.  In short, this is among the best of the larger skimmers that I have used and I typically recommend this skimmer to people that have enough room in their budget for one.  This is also one of the few skimmers that I would at least somewhat agree with the manufactures recommend tank size for use.  I have been using this skimmer on my heavy stocked 180 gallon aquarium with a 100 gallon sump and I am very happy with the performance and resulting water quality. I feel this skimmer would be capable of a handling a larger set-up with a much larger bioload.
Below are a few pictures of when I had set-up my CSC 450 skimmer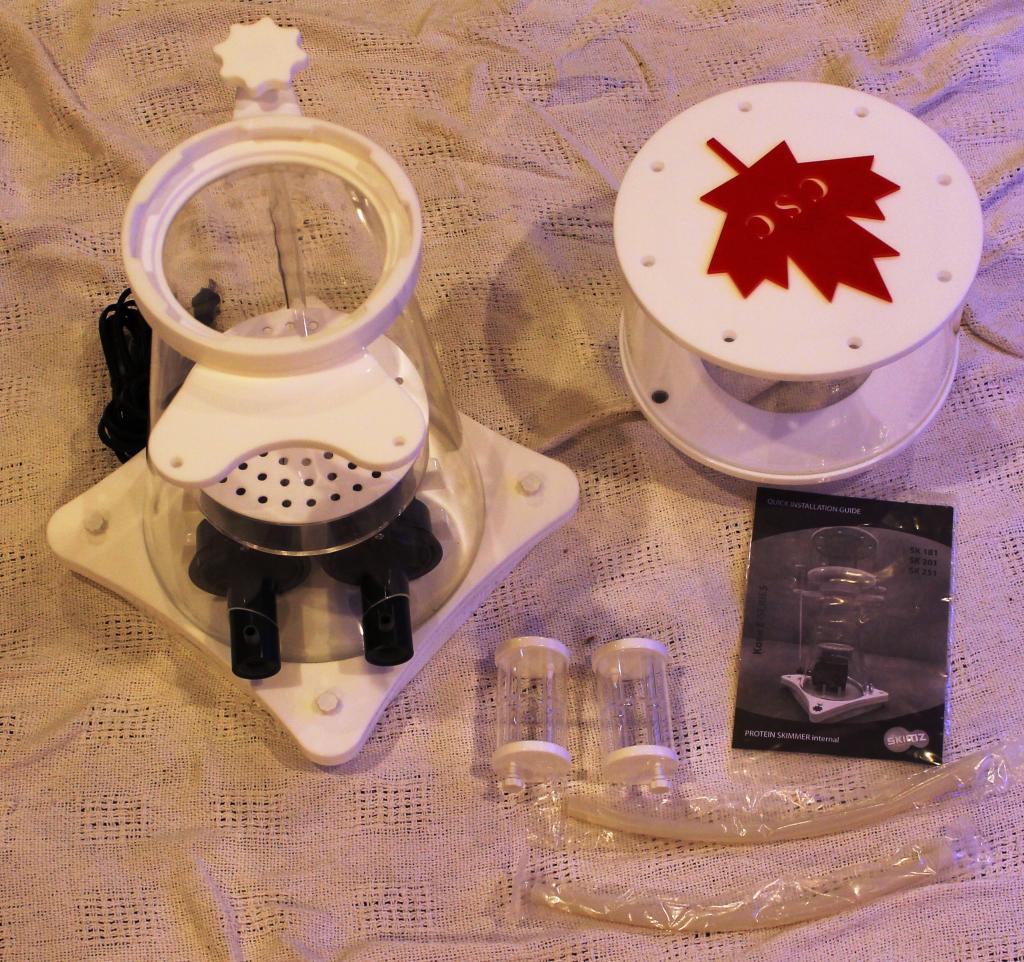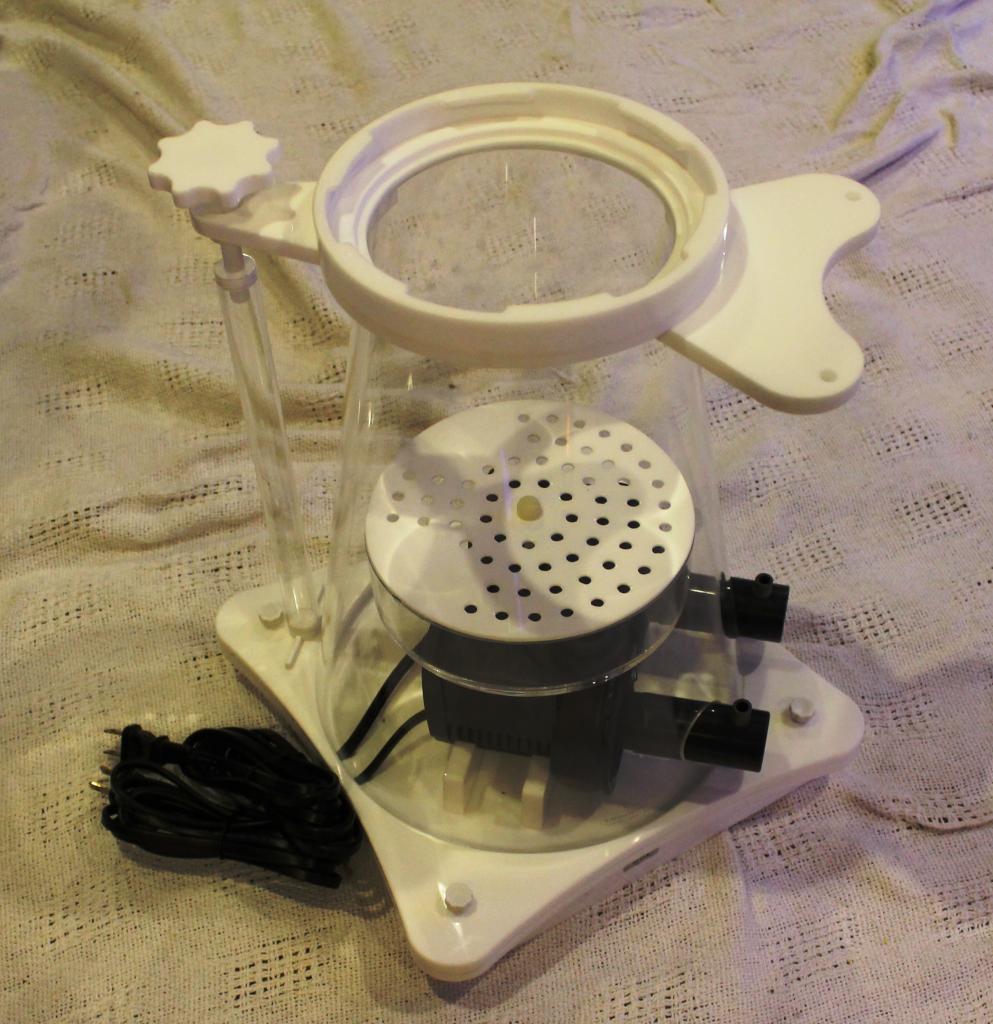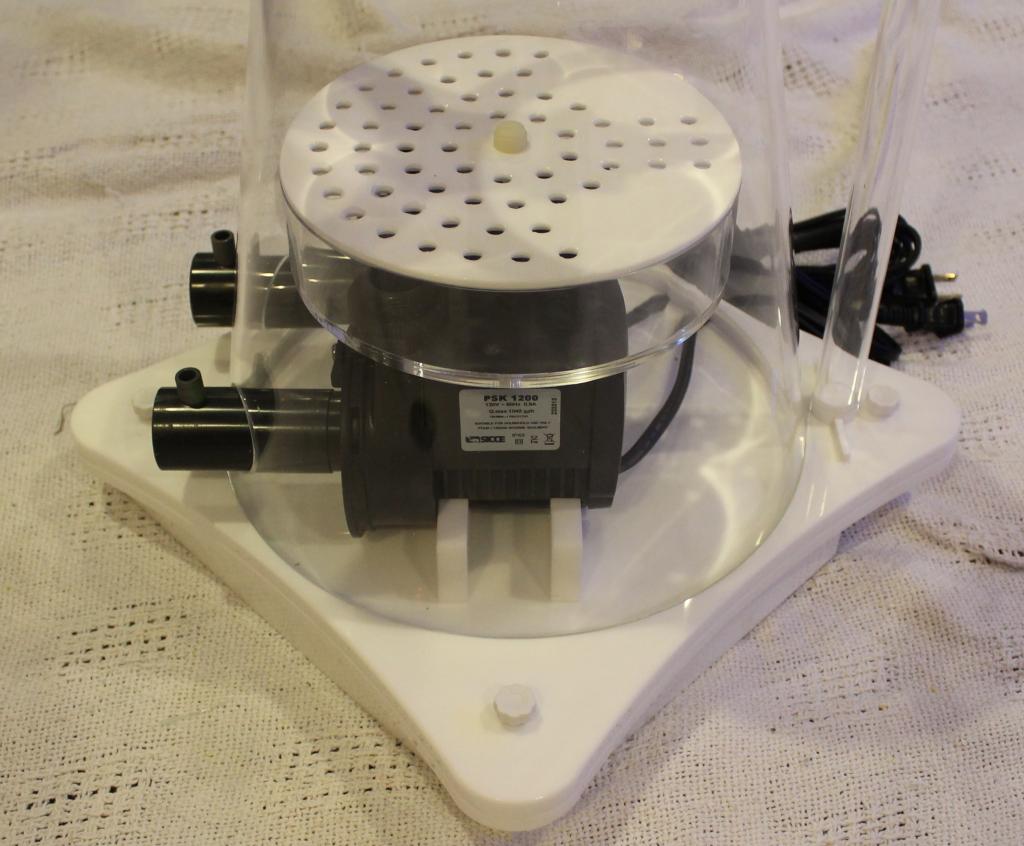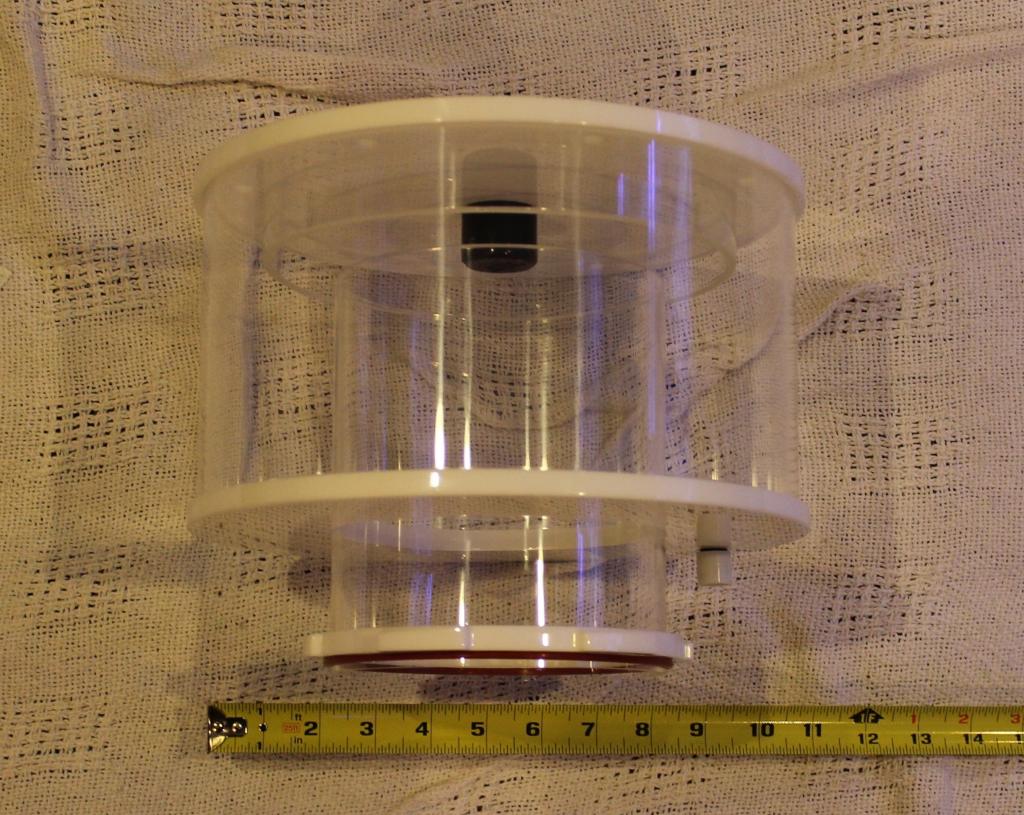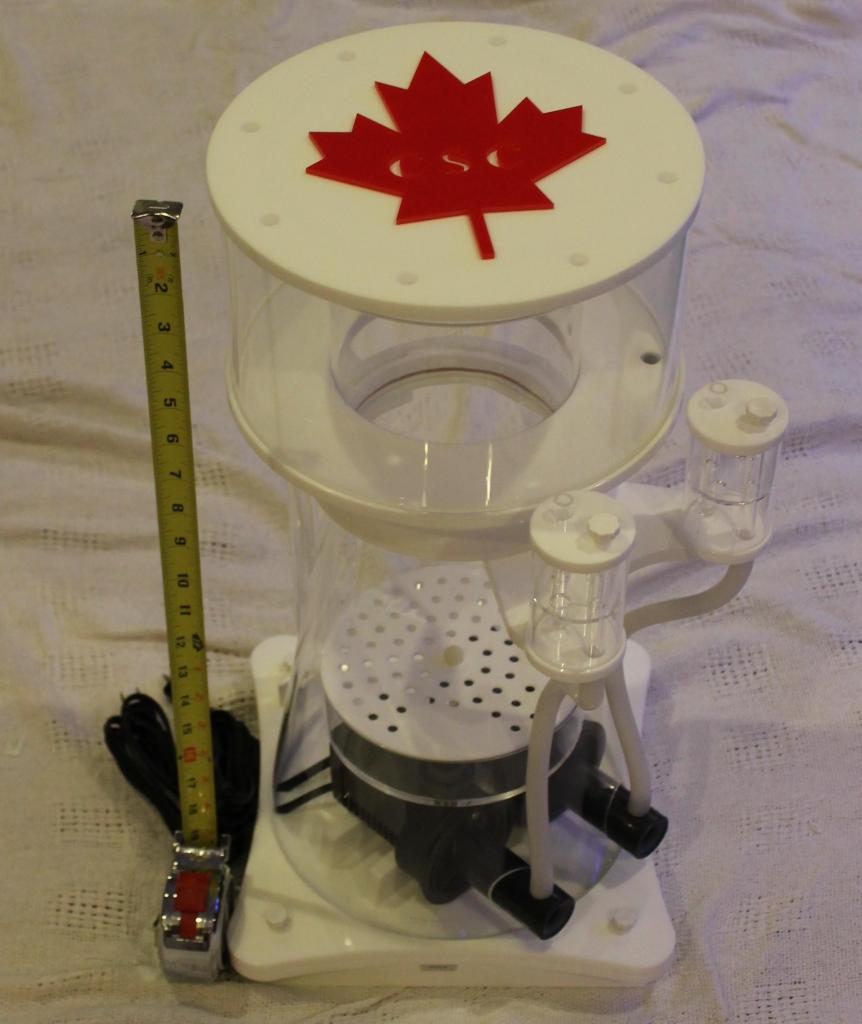 And the below picture was taken 3 or 4 days after a skimmer cup cleaning