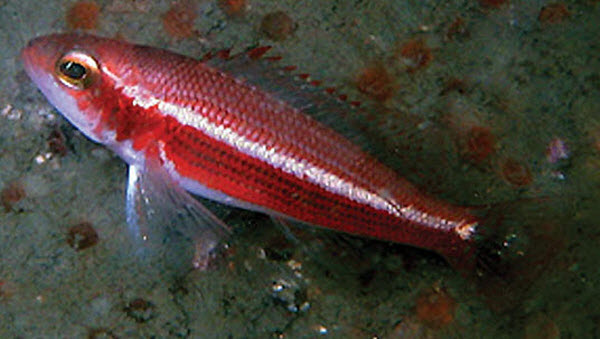 New species of dwarf Basslet, Serranus aliceae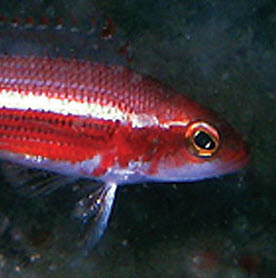 A new species of dwarf Basslet, Serranus aliceae, has been described. Serranus aliceae is a small deepwater basslet with a nearly all red, crimson coloration. The color is highlighted by a brilliant red horizontal band that runs along the body. This band is usually rather wide. The species seems to be able to grow to about 2.5 inches, 7 cm in length. The species have been found on depths between 30m (100ft), and 70m (230ft). It is possible they can be found even deeper down.
Reefbuilders have suggested the common name "cardinal basslet" for this species. I support this name and think it is suitable for the species. It is however not sure that a common name is required since it is unlikely that this species will ever enter the aquarium trade. The species was discovered on subtropical Brazilian reefs and Brazil has banned the exports of all endemic marine fish species.
---