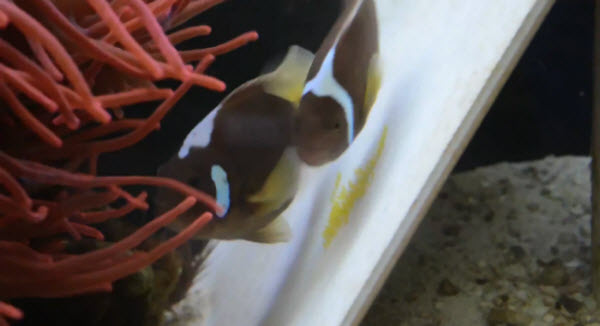 White Bonnet Clownfish announced by ORA
ORA have announced that they will bring White Bonnet Clownfish to the market during 2014. the White Bonnet Clownfish is a hybrid clownfish that is known to be present in the wild but that still is very rare in the trade. The fish that will be made available by ORA originates from a pair of White Bonnet clownfish (Amphirpion leucokranos, aka "White Cap")  that was brought to the ORA Facilities from Ocean Gallery II. It was very close that the story ended there when the pair was lost in transport before the shipping company was able to relocate them. With a little luck and the help of other aquarist the fish made it to ORA alive. Since then they have grown into the pair that you can watch spawning and guarding a big nest of eggs in the video below.
There are several reasons to be excited by this announcement including;
They are a natural occurring hybrid. Not a man made creation.
They are very good looking.
---