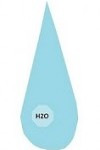 When putting together this write-up, I used information that I researched / collected from: Perfect Life Water, Water Filters On-line, Rocky Mountain Discus on-line, Watts Canada, and Honeywell Canada along with my personal experience.
First a little history (to skip the history part if you are not interested, just click on "continue reading" below and scroll down to the first diagram)
The osmosis process was first discovered inthe 1700s by a French Scientist whom observed water diffusing spontaneously through a pig bladder. In nature, contaminant which dissolved into water normally exists in the form of ions (commonly referred to as salt). A pig bladder  is lined with a membrane that has small enough pore sizes that will not allow the transfer of salt ions, but large enough to still allow the water molecules to pass through. This is used as a separation medium between water having two different concentration of salt.  Water will generally transfer from the least concentration side to the higher contamination side as equal concentration will give equal pressure.