The below profile is on another one of the interesting Cardinal fish that I have kept.  This informationon Banggai Cardinalfish is based on what I have learned and observed.
Common Name: Banggai Cardinalfish, Kaudern's Cardinal Banggai Cardinalfish or Longfin Cardinalfish
Scientific Name: Pterapogon kauderni
Reef Safe: Yes
Temperament: Peaceful
Care Level: Moderate
Max Size: 3 inches
Appearance:
They are a smaller fish, silver in color with black strips containing some white spots.  They have very long and striking fins in comparison to their bodies.  There appreance have made them very popular to keep in a home aquarium, The below are a few pictures of some of my Banggai Cardinals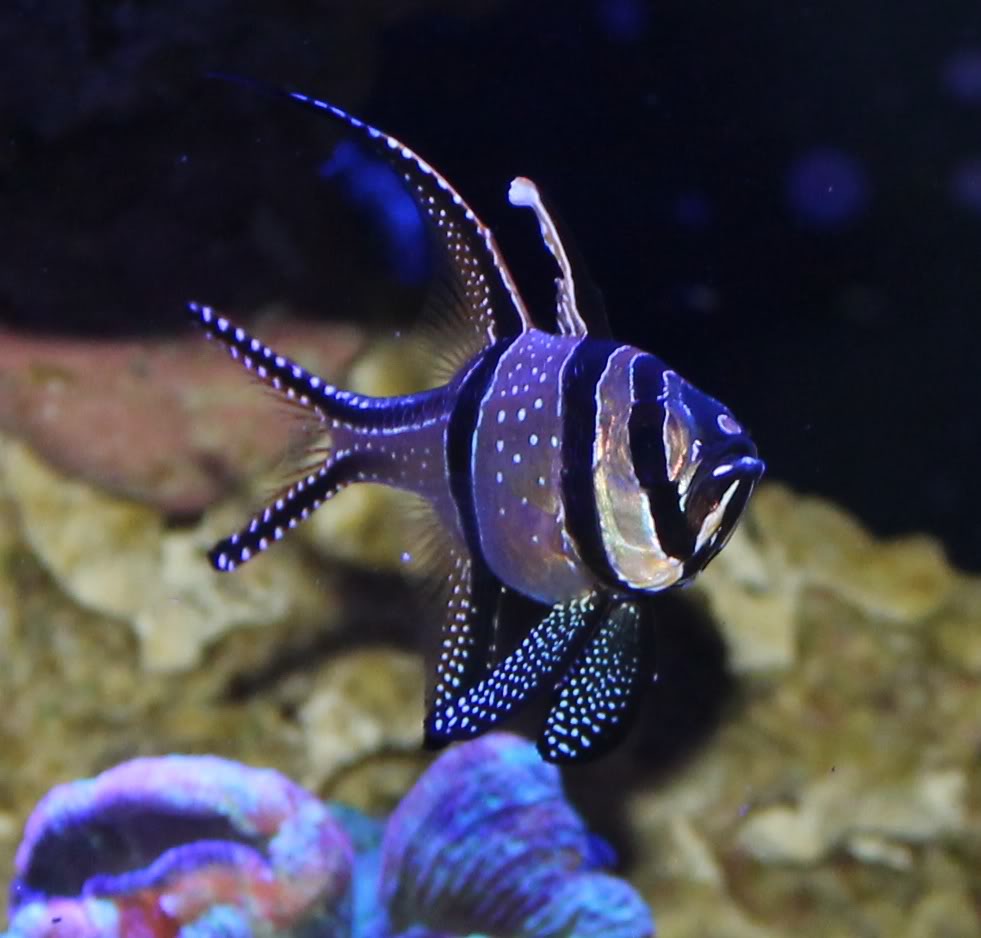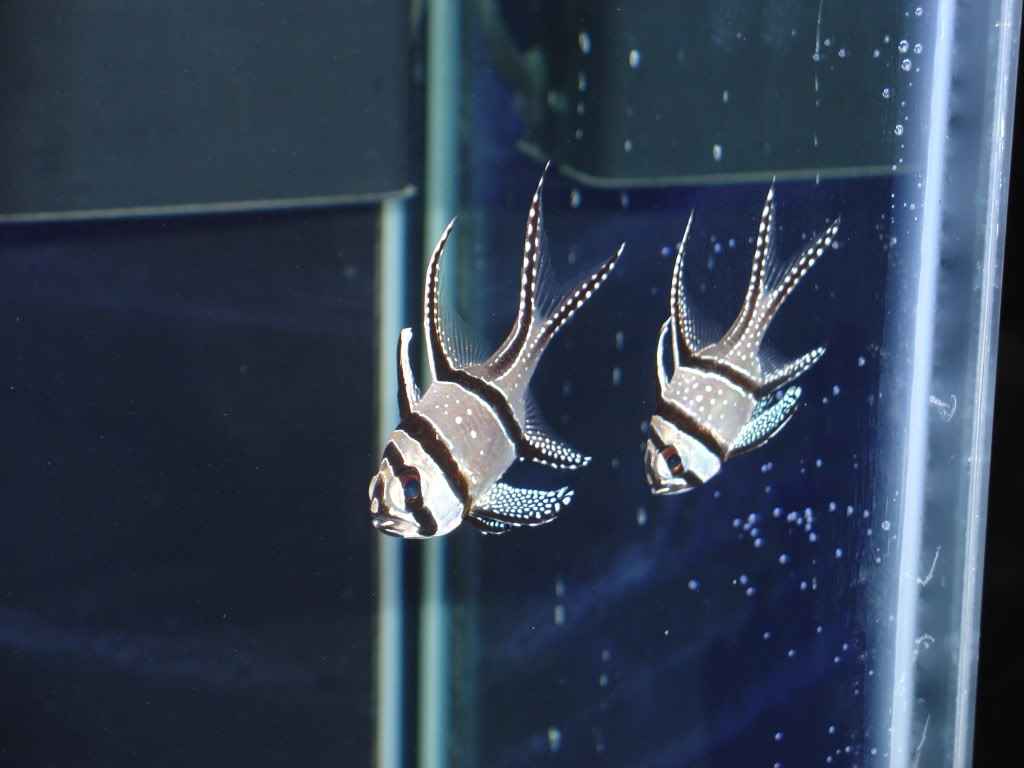 Environment and Temperament
I would suggest a tank size in the range of a 36 inch long 35 gallon aquarium.  Others would suggest a standard 29 gallon tank for Banggai Cardinals, but I just feel due to the long fins  they would need a little more room.
You can keep multiple Banggia Cardinals in one tank.  However, if you end up with a mated pair they will most likely become territorial and act aggressively towards any other Banggai Cardinal that get close.
Recommended water conditions / parameters:
I would refer you to the below article for the typical water conditions that Cardinal fish will do best in:
https://www.reefaquarium.com/2013/the-basics-of-marine-aquarium-water-parameters/
Diet
Being carnivores, they will do best when offered a wide range of different meaty foods
Breeding
The Banggai Cardinals are easy to breed once a mated pair forms. They have often been referred to as the guppies of the marine aquarium. They are also mouth breeders as the male carries the eggs in his mouth to protect them.  The ease of breeding this fish has led to tank bred and raised stock becoming more and more dominant in the hobby helping to protect wild populations