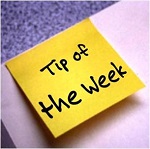 Sometimes you can thoroughly complete your research to ensure the best possibly compatibility between all of your fish, but you sometimes will just end up with all kinds of problems.  The reason for this is that fish can also have their very own unique and individual personalities.  And just like people, you can find miserable , grumpy, and mean fish that are completely different the average fish of the exact same species.  Although I would think this is a very small percentage, it is still a risk.
This is why I always recommend that you keep a very close eye on your aquarium every time you add a new fish to the set-up.  Even when you quarantine a new fish for 4 or 5 weeks, you may still not know with 100% certainty how well this will work out until you add them.
The below link and also offer a few guidelines to help you think through determining appropriate stocking for your aquarium
https://www.reefaquarium.com/2013/responsible-fish-keeping/
The below link can also offer you some good ideas about stocking butterflys in reef set-ups
http://reefbuilders.com/2013/10/29/keeping-butterflyfish-reefs-avoid/
The lightning Maroon Clownfish is a one of a kind truly stunning clown fish that was caught of Papua New Guinea.  One of a kind fish like this usually go to people willing to pay biiiig money for them but in this case Blue Zoo Aquatics opted to make sure that it went to an established breeder instead to make sure that we all might get to enjoy these stunning color morph in the future.  It would not be the first time a new color morph has been developed form a single original fish.
Although the lightning Maroon Clownfish paired of last year (2011) the pair has so far not laid any eggs or produced any offspring.

Pairing video:

The breeder has now decided to try to use a technique called "Double down" in which you move a batch of eggs another couple laid to the couple you want to start breeding. The idea is that either the fish start caring for the eggs that are given to them, which usually triggers them to start laying their own egg before long, or they eat the eggs that are given to them and get a very nutritious meal.   In this case, the eggs, taken from an Onyx Percula spawning, were received somewhat well and the pair is showing signs of caring for the eggs which might be a good sign and hopefully we will get to see baby lightning Maroon Clownfish before long.  If you want more info or keep up to date with the attempts to spawn the lightning Maroon Clown fish you can visit the lightning project website and if you want more info on this particular breeding attempt you can click here.

The lightning Maroon Clownfish guarding the new eggs: