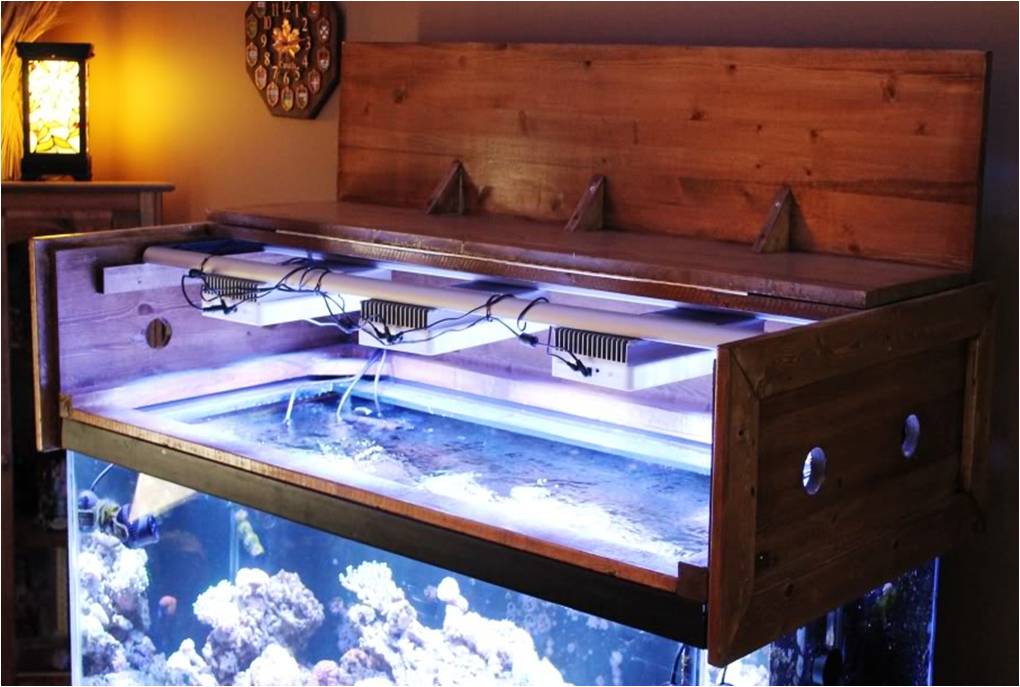 Some Basic Guidlines for LED Lighting in Aquariums
When looking at getting LED lighting for your aquarium, it can seam overwhelming when considering all the features and options that you will have to choose from. However, it doesn't have to be all that difficult if you keep it simple.  I have learned that applying a few simple concepts, or rules of thumb, LED lighting become a whole lot easier to understand.  The below is what I have learned. This is not and all inclusive set of instructions, just something simple to get you started if you have no experience with LED lighting.  Most people do not pay attention to the angle of the lenses used or do not understand how different the wattage can be with a LED diode (as compared to a T5 or T8 bulb) and they end up with a fixture that really will not meet their long term needs.
I have included some simple guidelines for both fresh water and marine environments so you may also have a few other points of comparison.
For tanks that are 36 to 48 inches long and 12 to 24 inches tall, I would suggest a  fixture that is about 6 to 8 inches wide (or even a little wider) – For a 48 inch long fixture you should have around 30 to 40 1 watt LEDs, either Cree or Apollo manufactured LED diodes.
For a 36 inched tank, about 25 to 30 1 LED just as mentioned. This would give you the options for easy to keep and some of the moderately depending plants.
Get a fixture with about 20% more LEDs if you think (or are planning) that want more demanding plants in the future or corals for a marine set-up.
If you are putting this fixture on a freshwater set-up, then choose LEDs with a color temp of less than 7,000K. -If you are putting this fixture on a marine tank, then choose LEDs with a color temp of higher  than 12,000K, 18,000 to 20,000K is best.
For a fresh water set-up you can add a few red or Fugi pink colored LEDs if you want to help the colors in your tank "pop"
For a marine set-up you can add a few Fugi pink or actinic LEDs you want to help the colors in your tank "pop".  You can also have a 50/50 mixture of 12,000 to 18,000K white and 22,000K or higher blue LEDs and still support coral growth (most corals) while helping to limit algae.
Add a controller to adjust the intensity of the light if you want.  Many different manufactures make the LED controllers differently with a lot of different options.  You should research this carefully so you know what you can and cannot control.
For lenses, I would suggest a mixture of about 50% of the lenses around 40 to 60 degrees, the rest around 60 to 80 degrees.  This will determine how much light intensity will be reaching the bottom of the tank and is just as important, if not more important, than the wattage of the LEDs themselves.  The below simple diagram (not to scale) can help you better understand what I am talking about
I hope you have found this information useful   You can also read through the below link for some additional information on reef aquarium lighting https://www.reefaquarium.com/2012/reef-lighting-2/
The below link also contains a lot very information as well
http://www.advancedaquarist.com/blog/2013/2/aafeature
---